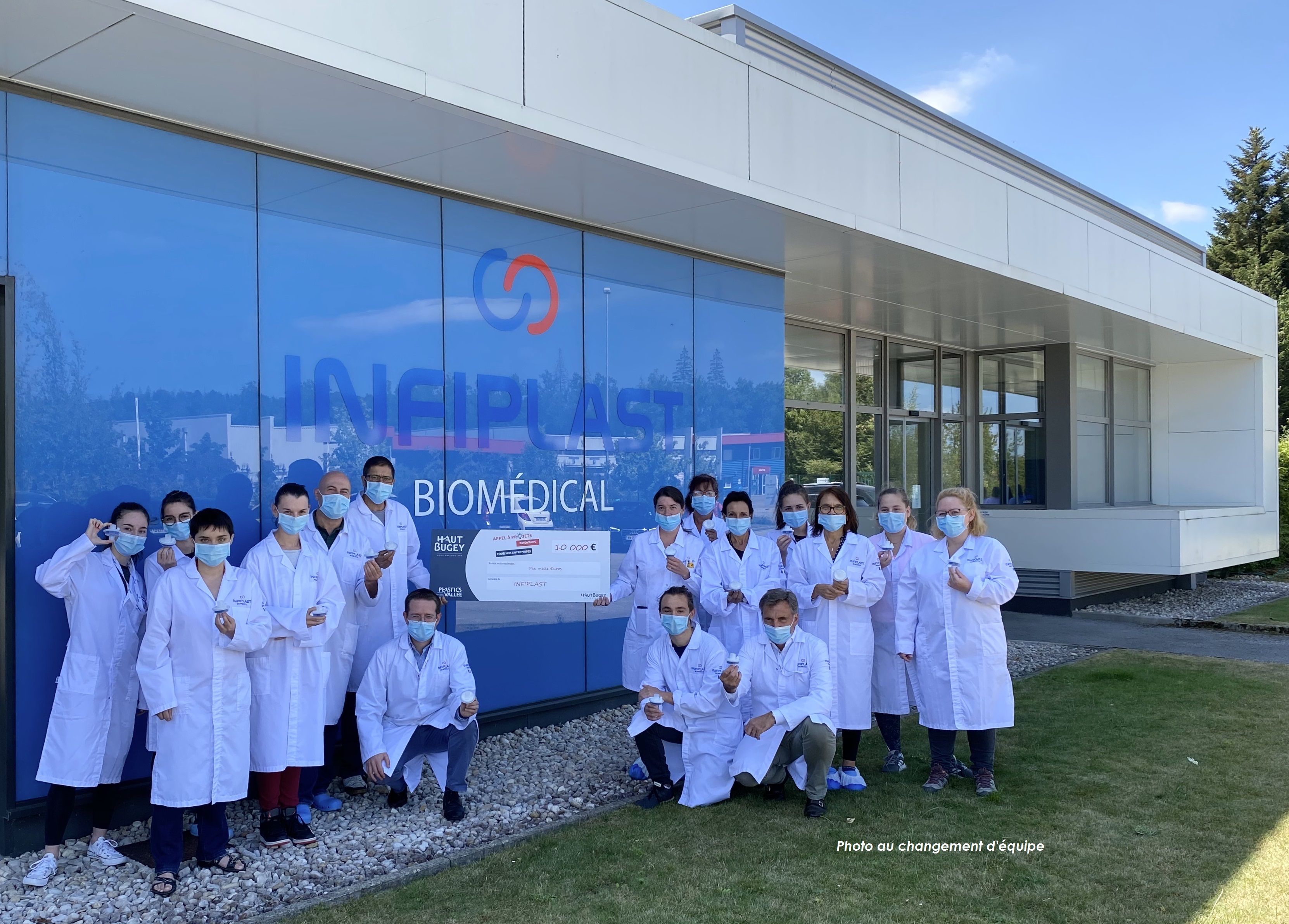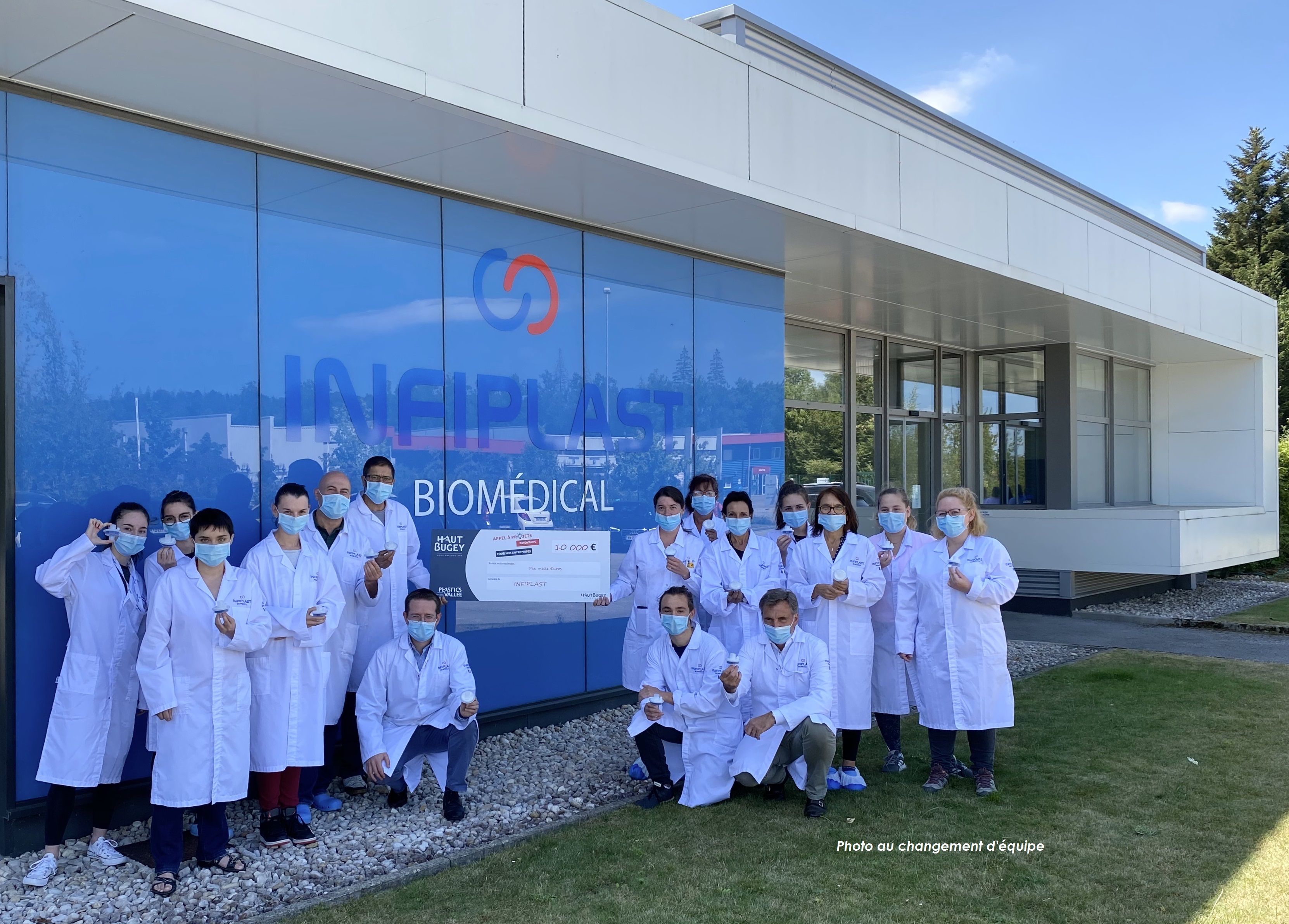 29-07-2020
COVID-19 – INFIPLAST teams rewarded for their mobilization for the supply of respirator filters
Infiplast Biomedical
As of March 2020, INFIPLAST teams have been working actively to find solutions and implement them to supply hospitals with critical medical devices in order to reconstitute a 100% French Manufacturing source.
Thanks to a strong mobilization of all our employees and our partners, the company has turned into commando mode. We were thus able to achieve this technical and quality feat in a record time of 15 days with the necessary acceptances for marketing.
INFIPLAST has thus developed and industrialized filters for respirators in order to be distributed throughout the country under the PROPIUM brand.
The combination of each other's strengths and skills contributed to the success of the project, which is now being rewarded by Haut-Bugey Agglomeration.
Thank you to all the teams and all the partners in the different territories for their involvement and their efforts in the fight against COVID-19.